Can Cynovial's Curcumin fight Coronavirus (COVID-19)?
Cynovial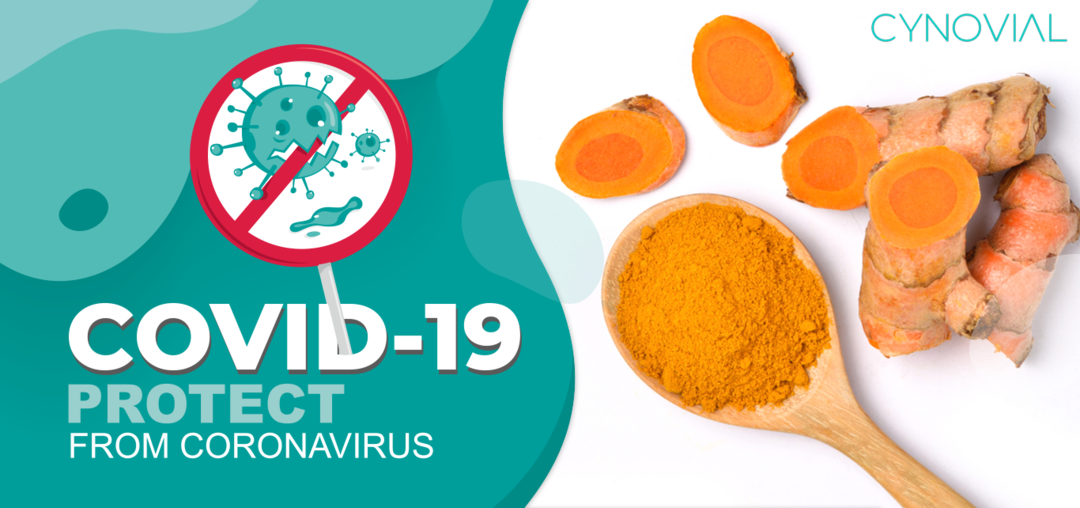 With the recent outbreak of Coronavirus (COVID-19), we must be vigilant in keeping our immunity system in check. We've been receiving numerous questions about Cynovial's Curcumin/Turmeric content to aid the immune system to fight the current Coronavirus situation. Hence, we would like to clarify and answer some questions here.
Q1: What is Curcumin and how is it different from Turmeric?
Curcumin, a naturally-occurring chemical compound found in the spice Turmeric, is known to have powerful anti-inflammatory properties that help boost immunity, is a very strong antioxidant and for its antiviral, antibacterial and antimicrobial abilities. You can trace the use of the origins of the Curcumin back nearly 4,000 years, establishing its presence in natural medicine in Southeast Asia, especially India.
The difference to put it simply, Curcumin is the main active ingredient in Turmeric. Typically, turmeric root contains about 2 to 5% curcumin.
This is why we used Curcumin in Cynovial instead of powdered Turmeric root because large amounts of Turmeric would have to be consumed in order to get a beneficial amount of Curcumin.
A Cynovial capsule consists of 150mg of Curcuma Longa (Turmeric), and our body can absorb a maximum of 300mg.
Q2: Can Curcumin/Turmeric prevent Coronavirus (COVID-19)?
There are no affirmative studies to suggest that Curcumin can prevent, cure or fight Coronavirus (COVID-19). However, it is recommended to boost your immune system and stay fit to battle against the Coronavirus.
According to some sources, adding immune boosters like Curcumin is one of the few preventive measures we can take accordingly to some sources.
2 benefits of Curcumin that we would like to highlight:
It boosts the immune system
Turmeric is rapidly becoming recognised as a healthy way to promote your immune function. For centuries, the Eastern world has known about the health-supporting properties of Turmeric, and today science continues to uncover a whole list of immune-supporting health benefits.
Your immune system works hard to protect you from excess free radicals with the help of antioxidants. As a dietary supplement, Turmeric Curcumin can support your immune function by supplying you with a healthy dose of powerful antioxidants.
Its antiviral, antibacterial and antimicrobial ability
Today, we know that Curcumin possesses anti-inflammatory, antiviral, antibacterial, and antifungal activity. Now, studies confirm that Turmeric acts as an antioxidant as well.
There is strong evidence supporting Curcumin's natural, non-toxic ability to kill viruses. Curcumin supercharges the immune system and heals wounds by clearing chronic inflammation and enhancing the body's absorption of good, quality nutrients.
About Cynovial:
Cynovial is an all-natural and effective joint supplement which helps to relieve joint discomfort to enable you to perform daily activities with less pain. It is a product proudly made in Singapore, co-created with Orthopaedic Specialists. Only Available Online & At Selected Clinics in Mount Elizabeth Novena Specialist Centre, Farrer Park Hospital & Gleneagles Hospital.
Disclaimer: As is the case with any medication or dietary supplement, please consult with a certified healthcare professional to see if Cynovial is right for you.